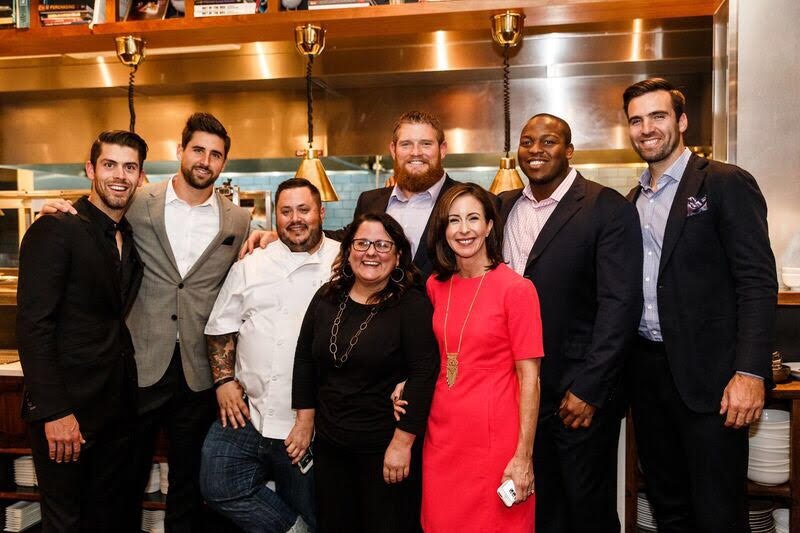 In my other (non-eating, drinking) working world, I work with businesses to help them develop and manage social media content, raise their online profile and build business. My clients are both long and short-term and include restaurants, museums, markets, retail and more – anyone who has a story to tell, audience to develop, products to sell. I am a Baltimore native and also have 20+ years of event management and fundraising experience working and developing long-term relationships at places like US Lacrosse, The Baltimore Museum of Art, American Cancer Society and The Friends School of Baltimore. My network is wide.
Here are some of the ways I help my clients build business via social media & marketing:
Develop and manage effective social media content
Interact with relevant accounts on Instagram to build traffic
Shoot and manage images and other content for social media
Plan creative and productive pop-ups and charity events
Create collaborative events using Charm City Cook brand following
Promote client's products, services, etc, on my Charm City Cook social media channels
Below are current + former clients and collaborators.

Everyman Theatre
Clavel
Trohv
Cosima
Bryan Voltaggio
The Food Market / La Food Marketa
Lexington Market
Walters Art Museum
Visit Baltimore
Downtown Partnership
Old Westminster Winery
True Chesapeake Oyster Co.
Belle Isle Premium Spirits (Richmond, VA)
Hersh's
The Helmand (also Tapas Teatro, Pen & Quill, Helmand Kabobi)
Sobo Café / Sobo Market
Starbright Farm
Baltimore Fishbowl
Baltimore Magazine
Style Magazine
Capital One
No Kid Hungry (Event Chair, Baltimore's first No Kid Hungry chefs dinnner 11/14/16)
Cystic Fibrosis Foundation (Chef Coordinator  – Passion for Wine & Food, Feastival)